FYVE ALL GIRLS SNOWBOARD CAMP - JAPAN
The all girls camp is a HIGH PROGRESSION for Girls ONLY. The top Pro Female riders do coaching as a living and they are the very best at what they do; this includes breaking down tricks and teaching you how to progress fast. This is more of a 24 Hour service as the coaches are with you off the mountain and at night partying!
We have upgraded the lodging , you have shared options and you upgrade to twin share or privates in a newly renovated lodge in the heart of Myoko at a super affordable price .
This camp is 500 - 700 dollars better value than any other camp out there ..
Its a great opportunity to meet new people that share the same passion as you or just having a good time being yourself within a relaxed coaching environment.
We have learned and now know, people want value for money, coaches with no egos and those Riders that can break down tricks. . Skill level : you will need to be able to link turns and have basic snowboard experience .
MYOKO HAS THE LONGEST RUNS IN JAPAN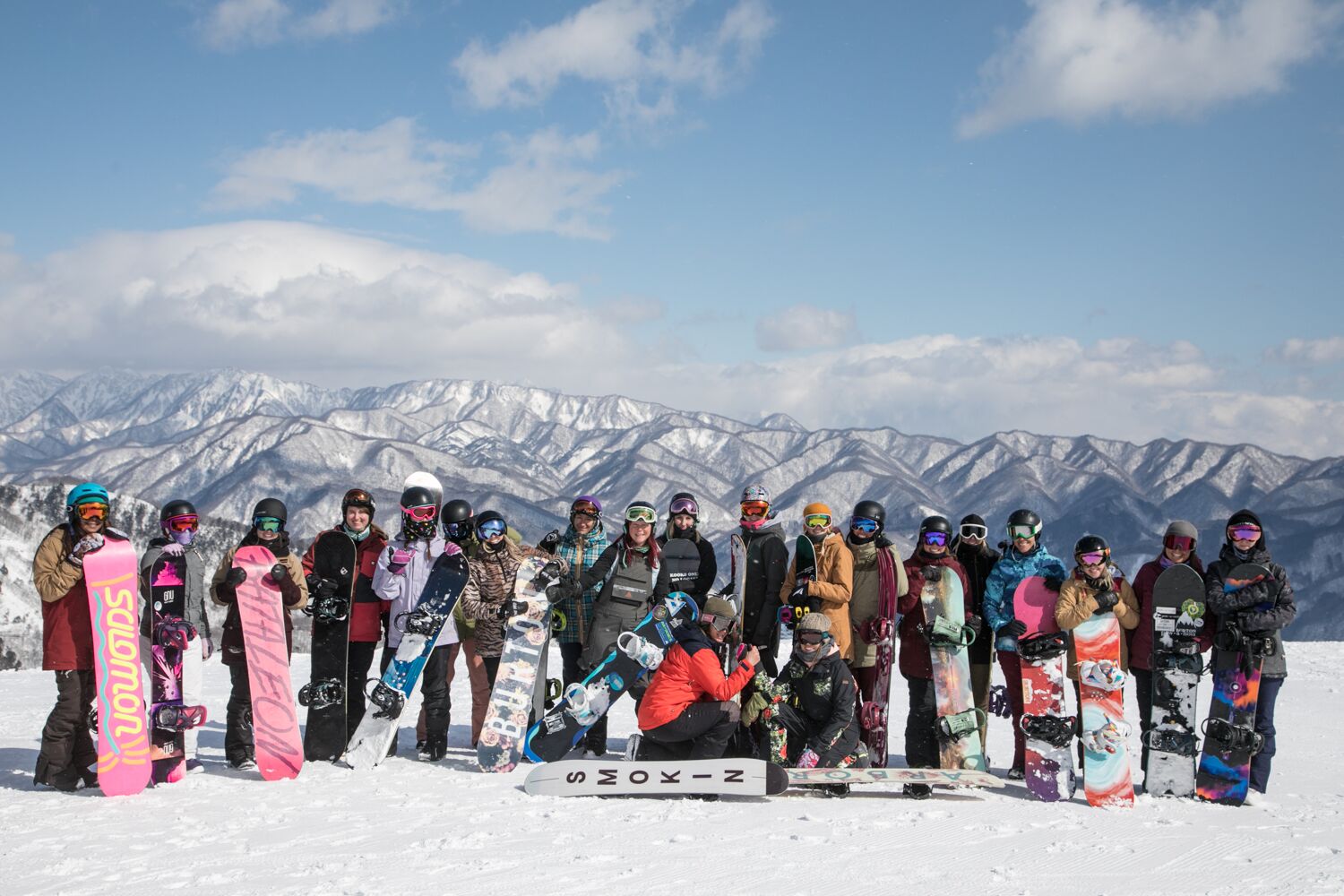 BOOKING A HOLIDAY
EARLYBIRD 7 NIGHTS AUD $1499
EARLYBIRD 14 NIGHTS AUD $2699
Add on Tokyo Tours are now available
Please note : 30% off early bird sale price ENDs July
Deposits of A$300 to LOCK in your spot .
Inclusions per week :
* 7 Nights Accommodation - 5 Day multi Lift Pass
* WELCOME DRINKS - breakfast daily
* 4 hours coaching per day or guiding
* IN-HOUSE DJ - WED to SUNDAY
* Campers Private in-house bar
* Night events and so much more !
ADDED BONUS - ALL CAMPERS GET 50% CODE FOR www.5fyve.com
Camp Dates :
Camp Session 1 - 17th of Feb
Camp Session 2 - 24th of FEB
3 and 4 week Camps are available at a major discount
You can now book your flights with us and get the best deals in the industry .
POWDER TO EXPECT ON OUR CAMP
* Accommodation - prime locations
FYVE - ALL GIRLS CAMP JAPAN RECAP
Tokyo Tours - Fully Hosted .
3 days before our Camp
Last Tour is End of Camp
Tsukiji fish market (Worlds biggest fish market)

Asakusa temple and street markets

Ueno zoo

Walk around / relax in Ueno Park and temples

Shinjuku area, dinner and nightlife

robot restaurant

Golden Gai Shinjuku for drinks (over 200 tiny bars crammed into 6 streets)

Day 2.

Imperial palace / east gardens

Mario kart tour around city

Tokyo central train station for shopping centres and restaurants

Meiji jingu shrine and park

shibuya crossing

Dinner and drinks in shibuya

Early-Ish.. night back to back to hotel

Day 3.

Bus to Myoko Kogan 🤙🏻
Need help booking?
Give our friendly team a call today, or use our enquiry form.
Call us : (03) 5775 1854